Your Local Original Style Tile Stockists
Discover a wide choice of Original Style tiles for walls and floors at The Stone Tile Emporium. Original Style is a leading UK tile manufacturer based in Exeter, Devon, with a reputation for superior craftsmanship and a history of tile making going back to 1986.
Using a combination of traditional techniques and advanced technology, Original Style craftsmen use high-quality raw materials to produce an extensive collection of tiles and mosaics in glass, stone, ceramic and porcelain that are suitable for both residential and commercial environments.
Luxury Floor & Wall Tiles
Original Style tiles are known for their stunning range of wall and floor tiles that are made from the finest quality materials to produce results that are as gorgeous as they are durable. There's so much on offer that you'll be spoilt for choice!
Do you love the look of contemporary large format wall and floor tiles for a sleek, minimalist aesthetic? Are you looking for hand decorated Victorian floor tiles based on authentic and original designs? Whether you prefer deep glaze finishes, the latest pastel shades or the rustic look of natural stone, you'll find beautiful solutions for your home with Original Style tiles from The Stone Tile Emporium.
Original Style Tiles for Kitchens and Bathrooms
Original Style are leading manufacturers of bathroom and kitchen tiles, allowing you to achieve the look and feel you desire. These functional areas of the home need to be both stylish and practical, and there are many options to achieve the right solution.
Browse our Original Style Collections
As independent Original Style tiles stockists, we can supply an extensive range of beautiful natural stone, porcelain, mosaic and patterned decorative tiles. Whether you are looking for a classic Victorian geometric design or modern minimalist flooring, Original Style has you covered. Choose from a wealth of colours and shapes, including square, rectangular, hexagonal, triangular and more intricate designs, and from the following Original Style collections:
Artworks and La Belle Collection – traditional highly glazed ceramic wall tiles and mouldings
Glassworks and Splashbacks – modern glass wall tiles in a wide variety of colours and sizes
Mosaics – in an extensive range of formats, materials, colours and textures
Earthworks – natural stone tiles for long lasting appeal on walls and floors
Tileworks – contemporary porcelain and ceramic tiles for walls and floors using inkjet technology
Victorian Floor Tiles – traditional geometric designs and patterns for Victorian and Edwardian styling
Odyssey – patterned floor tiles inspired by journeys of discovery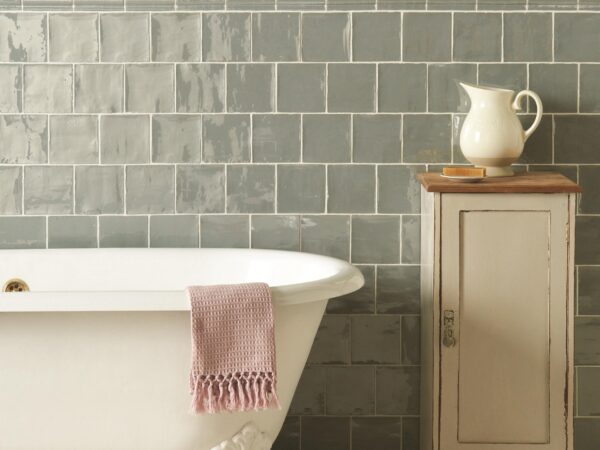 For traditional and classic interiors, take a look at the highly glazed Winchester Tile Company range while Artwork wall tiles and mouldings come in a wealth of classic colours from brilliant white to jet black and many hues and patterns in between.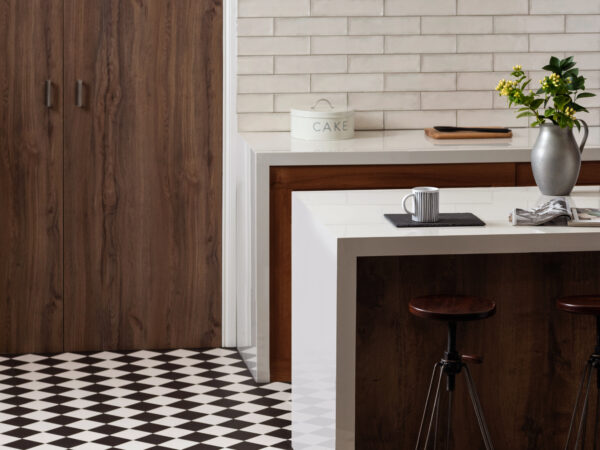 For modern and contemporary kitchens and bathrooms, Tileworks wall and floor tiles come in a range of sizes and finishes and can mimic the look of marble, wood, cement and metal. Add colour and shine with Glassworks wall tiles or use Mosaics for that individual touch.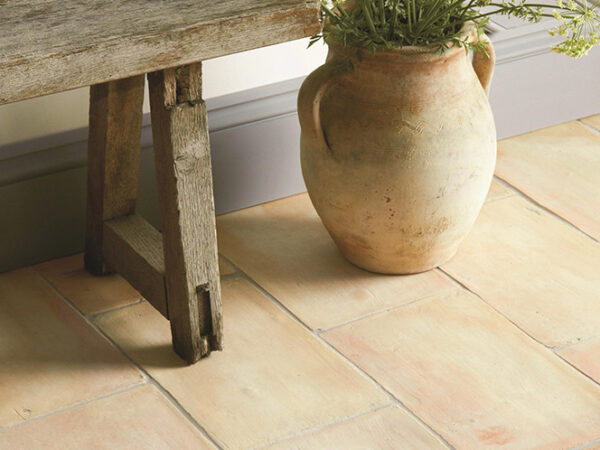 For farmhouse and rustic styles, go with Earthworks natural stone flooring in limestone, travertine or terracotta, or Tileworks stone-lookalike porcelain tiles. Apply linseed oil and beeswax to enhance their natural beauty.
Visit our Showroom
We are proud to be one of the few companies in Surrey that both supply and fit Original Style tiles.
For more information and inspiration, visit our Original Style tile showroom to browse the full range at The Stone Tile Emporium. You will receive a warm welcome and plenty of expert advice from our knowledgeable staff. You can also contact us here for any questions or enquiries.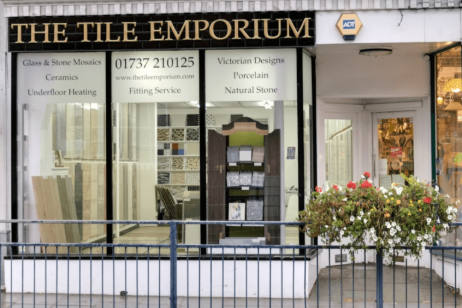 One of the best tradesmen I've ever worked with! Would absolutely recommend to anyone. We had our Victorian hallway tiling redone and couldn't be happier with the result. Kevin is highly skilled and a master of his craft, and also highly professional, kind, courteous and considerate. He is completely reliable and his attention to detail is second-to-none. Incredible product and service! Thank you so much Kevin 🙂
Amazing support and service from Maria, from tile selection to laying pattern to delivery. Our ensuite looks fantastic with the tiles from The Tile Emporium.
Excellent quality products backed up by exceptional service and fitting. The end result is amazing
Really pleased with the advice, install and end product (original style tiles in Victorian hallway) - highly recommended!
Alexander Osborn
15/09/2020
Kevin and his team spent 3months renovating the whole ground floor with underfloor heating, etc working around kitchen fitters from another vendor. Kevin's project managing skills can't be questioned. Involved in the project Kevin supplied plasterers, plumbers, electricians, carpenters getting everyone working in conjunction with each other and with this, when a tradesman stated a time of arrival they turned up on the dot. The quality of the work was exceptional with nothing being to much trouble when working with such a demanding client as my wife. Don't hesitate to ask Kevin about any bigger project as he has built up a talented group of tradesman that have and could solve the issues we all have finding good quality tradesmen that turn up and want to supply a top quality end result.
Reigate Tile Emporium won the tender to replace two floors of our house with tiles that had not been properly laid when our house was built just over two years ago. We had various companies around during the tender process but the minute Kevin Harris arrived to review the proposed works, it was immediately apparent his attention to detail, knowledge and advice were leagues above everyone else. Thankfully they went on to win the tender ! And wow what an amazing job they did. This was no simple or small job. We had issues with the original screed not having been dried out correctly or the laitance removed before the original tiles were laid. All these issues were identified by Kevin and a plan instigated to ensure the necessary corrective actions were taken. Throughout the works we were kept up-to date on an almost daily basis - nothing was too much trouble. I can't say enough about Kevin and his teams expertise. And the final result? Just amazing - even the surveyor appointed by our Loss Adjuster commented that it was some of the best tiling he has ever seen. We are so so happy with the final result. All I can say is this - I doubt they are the cheapest but considering the nightmare we went through having to move out of our property for 14 weeks due to the poor job that was originally done, think really hard if they quote and aren't the cheapest. It's just not worth taking the risk. Reigate Tile Emporium seriously know their stuff and more importantly are passionate about what they do and their workmanship is simply superb. Like everything in life, you get what you pay for! Thank you once again Kevin and the team - incredible job - we've fallen back in love with our amazing house thanks to you.
Richard Bullock
26/07/2018
Keith and his team did a great job for us on a very challenging project. We wanted our breakfast room and kitchen better linked by tiling through with matching tiles, spanning old-fashioned wooden floorboards and concrete, with the added complexity of underfloor heating throughout. Keith helped us with advice on suitable tiles and design - we settled on porcelain wood effect planks, which are amazing. The installation was complete within a week. The team worked tirelessly; tidying up and cleaning up at the end of each day. We are delighted with the result. We also had a prompt response to address an inevitable couple of snagging issues we needed addressing. Top notch throughout.
Great service, friendly, reliable and honest. Definitely will go back again. Refreshing to use a small, personal shop rather than a hideously big chain with sales staff with no knowledge of their product.
After struggling to find a good tiler, I contacted Kevin to see if he could assist with tiling our new bathroom. So glad I contacted him. He knew exactly what needed to be done and was incredibly professional, helpful and accommodating throughout. His tiler did a great job. Very happy with our new bathroom. Thoroughly recommend Tile Emporium. Thank you Kevin and Lee.
Stephen O'Dowd
31/03/2018
From discussing ideas, through to purchase and installation of Victorian style floor tiles in our porch, it has been an absolute pleasure dealing with Kevin and his team at The Stone Tile Emporium. They have been patient, helpful throughout, were fair on price and the quality of fitting exceptional. I wouldn't hesitate to recommend.