Limestone Tiles
The Stone Tile Emporium specialises in providing stunning limestone tiles in a wide range of colours and styles. Get in contact with our friendly team to learn more about what we can offer you.
Limestone is one of the most commonly used kinds of sedimentary rock and is found all across the world. The vast majority of limestone is made from marine deposits such as animal, plant and other types of organic matter which were deposited on the ocean floor millions of years ago and were then compressed by the weight of the water above it. This is what gives limestone its fantastic variety in colour and impressive shell and fossil detailing.
Gallery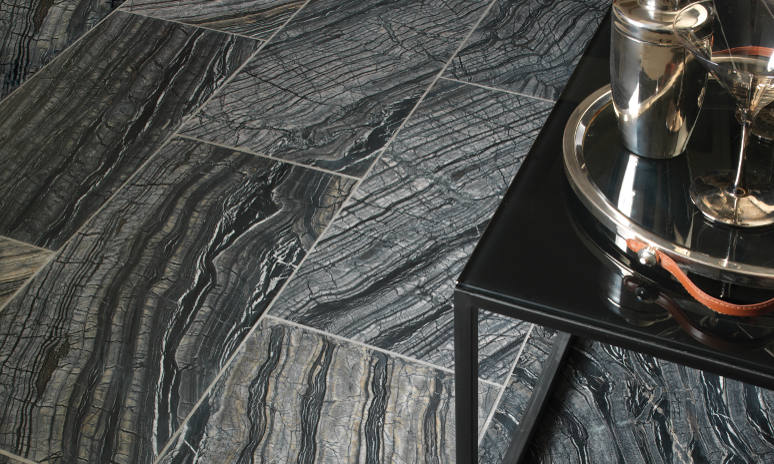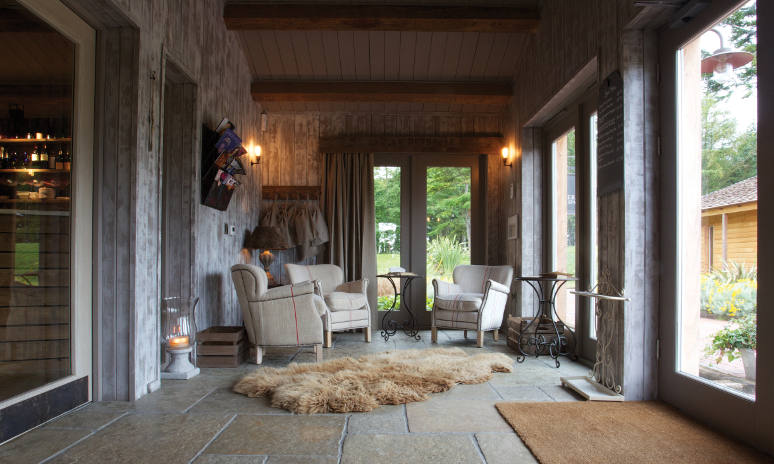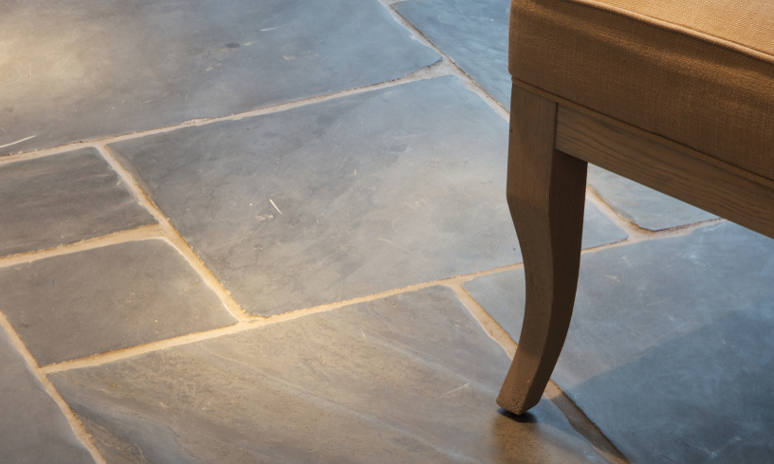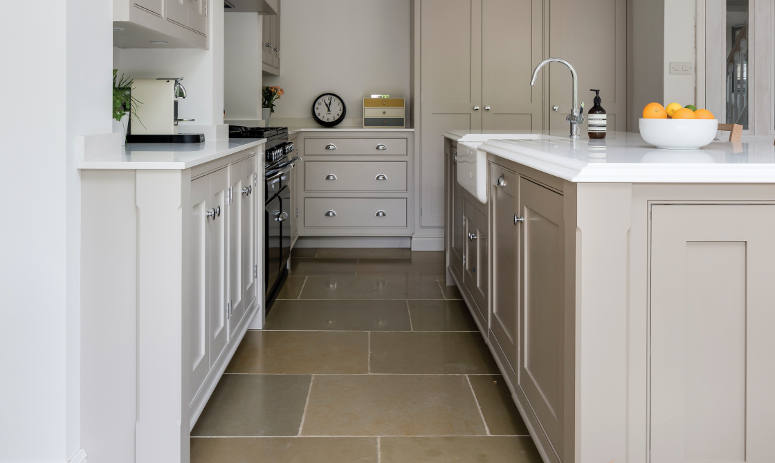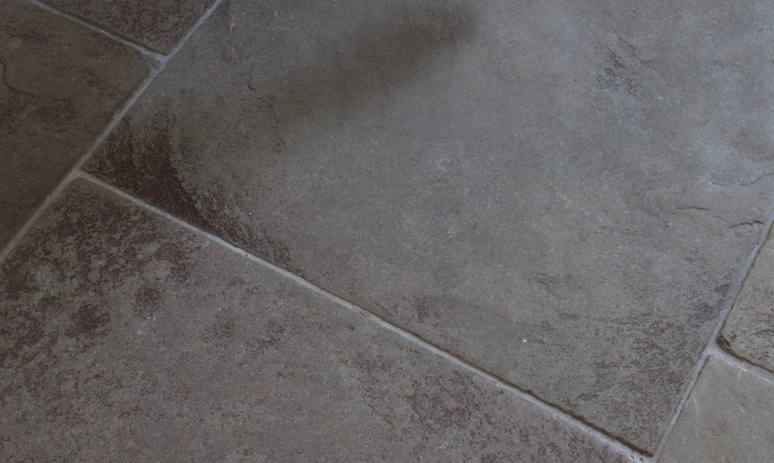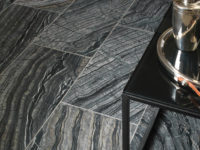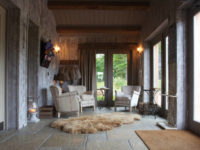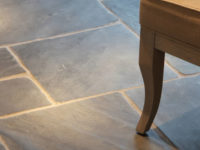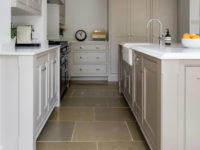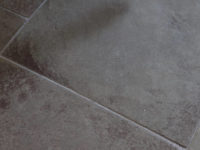 Our Limestone Tile Range
Limestone tiles can be found in an enormous range of colours that include greys and blacks, greens and blues, yellows, browns and off whites. For this reason, there will be a limestone tile to suit any colour theme in your home. Limestone flooring can come with several different surface finishes to give different looks to your project.
Polished – perfectly smooth gloss finish, gives a very contemporary, yet detailed and bespoke look
Honed – smooth surface with square cut tiles edges
Tumbled – worn, tiles with distressed edges, which gives a more rustic feel to your project
Brushed – a slight surface texture to give grip under foot, especially good in areas that tend to get wet (for example bathroom floors) due to the extra grip achieved using this finish
Antiqued – a term used for various distressing methods to achieve a worn look. These are ideal for people who want to achieve that cottage-like look as these tiles look more distressed and used
Using Limestone Tiles
Whether you'd like limestone tiles for your kitchen, bathroom or even decorating a feature fireplace in your lounge, we've got the perfect tiles for you and your project.
Limestone tiles are ideal for a host of practical applications thanks to their versatility and quality finish, with a range of options available in terms of colour and style. Suitable for homes of all types, precision cut limestone tiles add a touch of real class to a property as well as making a great talking point for guests.
FAQ's
What are limestone tiles suitable for?
It is not as hard as other natural stones, but can be used for flooring. We also have limestone flagstones that are suitable for outdoor patios.
How do I maintain my limestone tiles?
Deep clean and re-seal every 1-2 years to make sure the tiles keep their full detail and glamour on show. Always use a neutral detergent to clean limestone, so avoid any bleach products when cleaning natural stone.
Do limestone tiles require a lot of maintenance?
It can get scratched by metal furniture legs and will need slightly more maintenance to keep looking its best by deep cleaning and re-sealing every few years. We offer these cleaning and re-sealing services if that is something you require – for more information contact us by email or over the phone.
What are important things to note about limestone tiles before I buy?
You should always check the absorption rating and the abrasion resistance rating of the tile – not all limestones are suitable for every home. If the tiles have a lower abrasion resistance rating, use walk-off mats at entrances and expect the material to patina rapidly. If maintenance is an issue, choose a limestone with a lower absorption rating and higher abrasion resistance.
How should I grout my limestone tiling?
You should always seal limestone prior to grouting or use, and use a grout that is similar in colour to the stone to avoid a picture-frame effect.
View Our Recent Stone Tile Installations
Why Choose Us?
The Stone Tile Emporium is a family-run business in Reigate, Surrey with years of experience supplying the highest quality limestone tiles. As well as the products themselves, we can carry out expert fitting – priding ourselves on our workmanship and excellent customer service.
Read Our Latest Reviews
One of the best tradesmen I've ever worked with! Would absolutely recommend to anyone. We had our Victorian hallway tiling redone and couldn't be happier with the result. Kevin is highly skilled and a master of his craft, and also highly professional, kind, courteous and considerate. He is completely reliable and his attention to detail is second-to-none. Incredible product and service! Thank you so much Kevin 🙂
Amazing support and service from Maria, from tile selection to laying pattern to delivery. Our ensuite looks fantastic with the tiles from The Tile Emporium.
Excellent quality products backed up by exceptional service and fitting. The end result is amazing
Really pleased with the advice, install and end product (original style tiles in Victorian hallway) - highly recommended!
Alexander Osborn
15/09/2020
Kevin and his team spent 3months renovating the whole ground floor with underfloor heating, etc working around kitchen fitters from another vendor. Kevin's project managing skills can't be questioned. Involved in the project Kevin supplied plasterers, plumbers, electricians, carpenters getting everyone working in conjunction with each other and with this, when a tradesman stated a time of arrival they turned up on the dot. The quality of the work was exceptional with nothing being to much trouble when working with such a demanding client as my wife. Don't hesitate to ask Kevin about any bigger project as he has built up a talented group of tradesman that have and could solve the issues we all have finding good quality tradesmen that turn up and want to supply a top quality end result.
Reigate Tile Emporium won the tender to replace two floors of our house with tiles that had not been properly laid when our house was built just over two years ago. We had various companies around during the tender process but the minute Kevin Harris arrived to review the proposed works, it was immediately apparent his attention to detail, knowledge and advice were leagues above everyone else. Thankfully they went on to win the tender ! And wow what an amazing job they did. This was no simple or small job. We had issues with the original screed not having been dried out correctly or the laitance removed before the original tiles were laid. All these issues were identified by Kevin and a plan instigated to ensure the necessary corrective actions were taken. Throughout the works we were kept up-to date on an almost daily basis - nothing was too much trouble. I can't say enough about Kevin and his teams expertise. And the final result? Just amazing - even the surveyor appointed by our Loss Adjuster commented that it was some of the best tiling he has ever seen. We are so so happy with the final result. All I can say is this - I doubt they are the cheapest but considering the nightmare we went through having to move out of our property for 14 weeks due to the poor job that was originally done, think really hard if they quote and aren't the cheapest. It's just not worth taking the risk. Reigate Tile Emporium seriously know their stuff and more importantly are passionate about what they do and their workmanship is simply superb. Like everything in life, you get what you pay for! Thank you once again Kevin and the team - incredible job - we've fallen back in love with our amazing house thanks to you.
Richard Bullock
26/07/2018
Keith and his team did a great job for us on a very challenging project. We wanted our breakfast room and kitchen better linked by tiling through with matching tiles, spanning old-fashioned wooden floorboards and concrete, with the added complexity of underfloor heating throughout. Keith helped us with advice on suitable tiles and design - we settled on porcelain wood effect planks, which are amazing. The installation was complete within a week. The team worked tirelessly; tidying up and cleaning up at the end of each day. We are delighted with the result. We also had a prompt response to address an inevitable couple of snagging issues we needed addressing. Top notch throughout.
Great service, friendly, reliable and honest. Definitely will go back again. Refreshing to use a small, personal shop rather than a hideously big chain with sales staff with no knowledge of their product.
After struggling to find a good tiler, I contacted Kevin to see if he could assist with tiling our new bathroom. So glad I contacted him. He knew exactly what needed to be done and was incredibly professional, helpful and accommodating throughout. His tiler did a great job. Very happy with our new bathroom. Thoroughly recommend Tile Emporium. Thank you Kevin and Lee.
Stephen O'Dowd
31/03/2018
From discussing ideas, through to purchase and installation of Victorian style floor tiles in our porch, it has been an absolute pleasure dealing with Kevin and his team at The Stone Tile Emporium. They have been patient, helpful throughout, were fair on price and the quality of fitting exceptional. I wouldn't hesitate to recommend.