Slate Tiles
Slate tiles have become a hugely popular option for many different rooms in the home, and they are regularly used as flooring in kitchens, bathrooms and other rooms in both traditional and contemporary home designs. The range of different colours, textures and patterns make slate a versatile material that can be used for a number of applications, including flooring and cladding.
Slate is built from a fine-grained rock, consisting of tiny clay minerals and small amounts of quartz and calcite. Some of the other minerals found in slate are very similar to those found in granite, which makes slate tiles a strong and durable option for flooring. The natural makeup of slate creates a unique texture and a wavy pattern that give slate tiles a beautiful, natural look that emphasises the character and design of a room.
Our Slate Flooring Range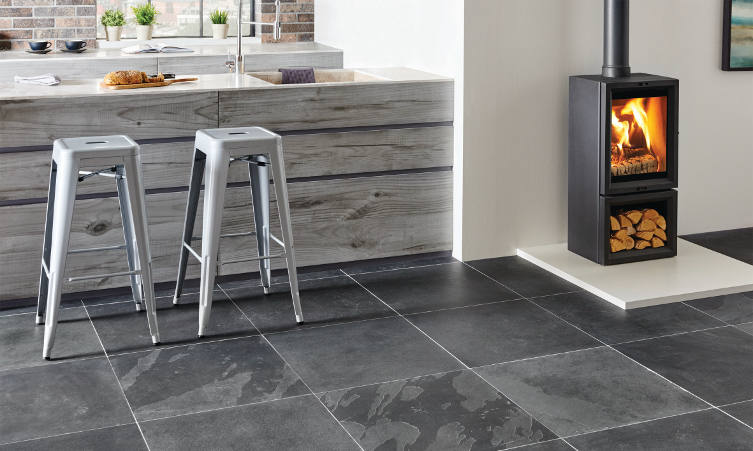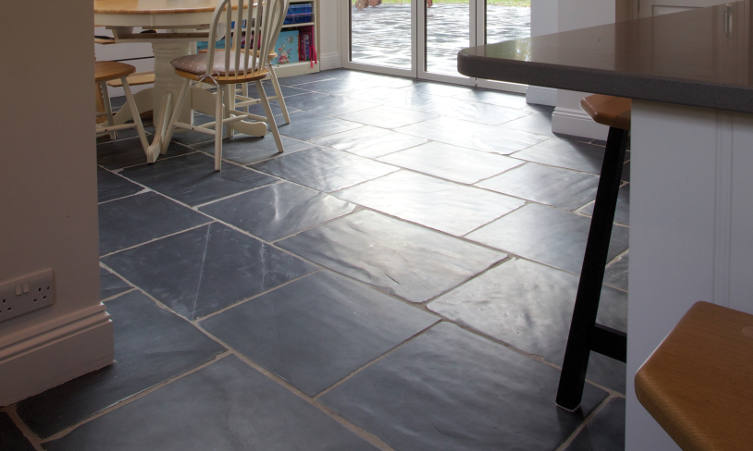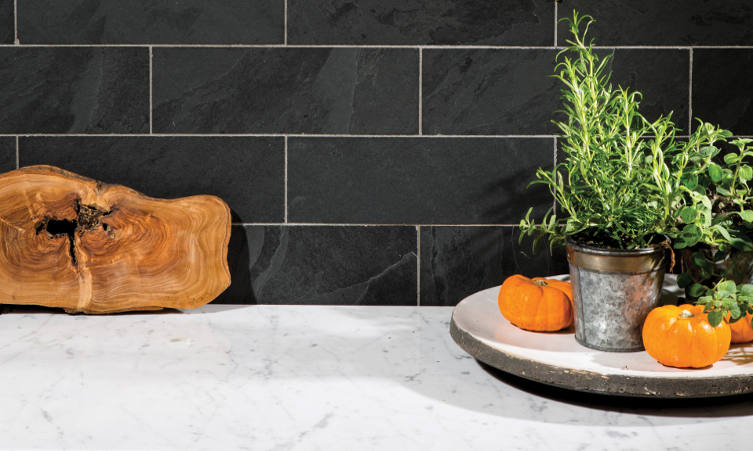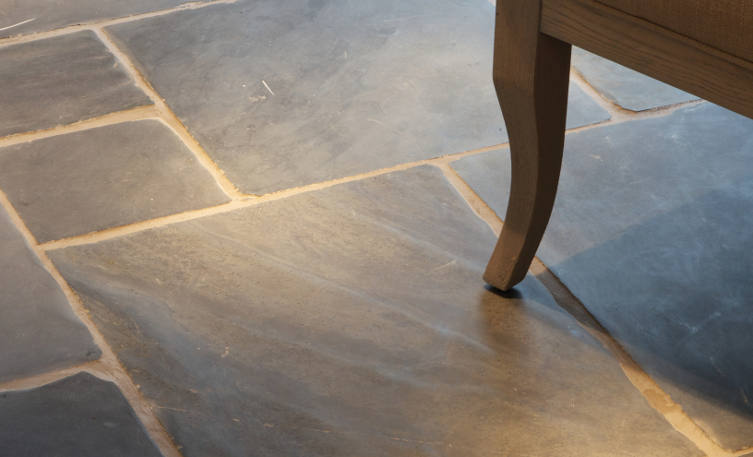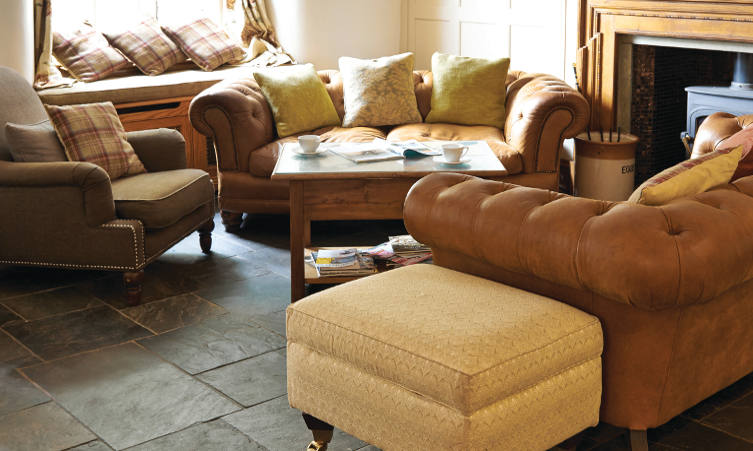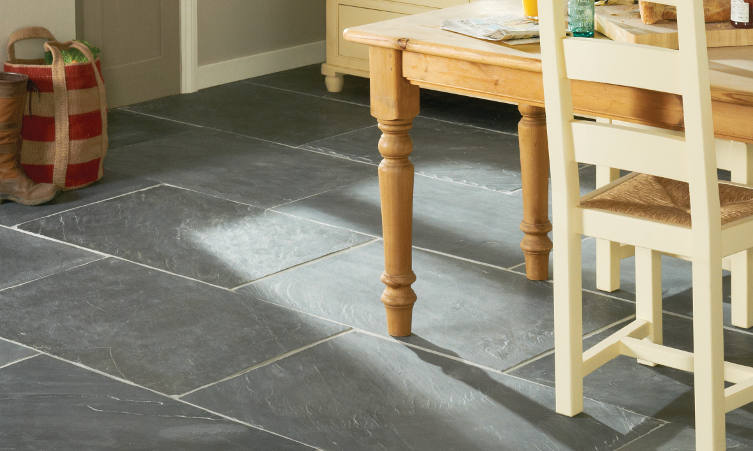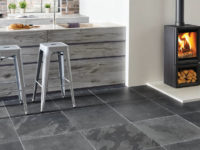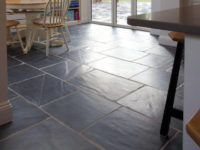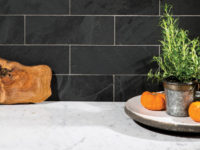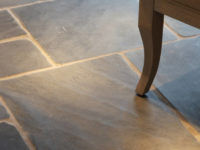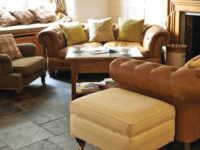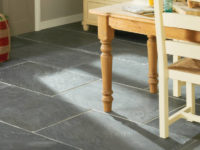 We stock a vast range of slate tiles for flooring in many colour and texture combinations that are suitable for all designs, whether contemporary or period. Slate comes in a variety of natural colours, most famously grey but you can get slate tiles in shades of green, red, black, purple and brown – it all depends on the mineral makeup of the stone. Slate tiles can be cut into different shapes and sizes allowing for custom designs and unique looks in any space. Slate is a versatile stone that gives your room a beautifully natural look and feel.
Our Reigate showroom has a number of different examples of slate tiles on display, so if you are interested in discovering more about slate, please feel free to visit our showroom.
Cleaning Slate Tiles
Slate floor tiles look fantastic in any room, however to keep their appearance they require some care and attention. Following a simple cleaning routine is the best way to ensure that slate continues to look good and bring you joy in your interiors.
A dust mop is the most useful tool for any owner of a natural stone tile and comes in handy for a range of uses. Before using the dust mop you should sweep your slate tiles with a broom to remove any loose dirt from the surface. After this, use the dust mop and move consistently around the floor, making sure you avoid moving back and forth as this can move the dust around. There should be a minimal risk of marking or scratching the surface due to the smooth and flat surface of the mop.
After removing all dirt and dust, you can mop the floor using an all-purpose cleaning solution to give your slate tiles that final clean look.
Visit Our Showroom Today
The Stone Tile Emporium stocks a large variety of slate floor tiles and slate cladding tiles that will bring out the best in your home. Why not visit our tile showroom in the centre of Reigate to see our tiles on display and ask any questions you may have. For details about our showroom please visit the Contact Us page.
If you would like to find out more information or enquire about slate tiles, please call us on 01737 223922 or complete the enquiry form on the right hand side of the page. One of our friendly team will be able to assist you and answer any questions you may have on our slate tile range or our extensive range of other natural stone options.