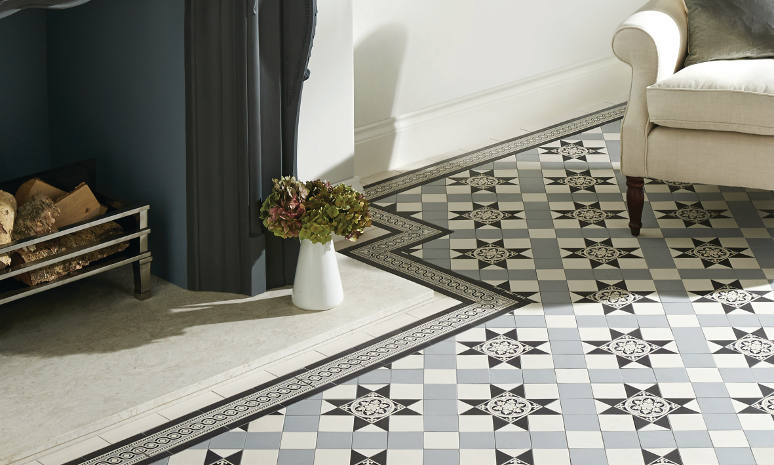 They say that you only get one chance to make a good first impression. When it comes to your home, this means focusing your attention on the entrance and hallway. Get these key areas right and you and your guests will be greeted by a welcoming atmosphere that sets the tone for the rest of the house. It's your perfect opportunity to introduce your personal style and your home's interiors scheme.
That said, entrance foyers and hallways are among the most hardworking spaces of your home. These are high traffic areas that are likely to experience a considerable amount of wear and tear, especially if you live in a busy family home with kids and pets. When it comes to hallway flooring, you need to balance style and aesthetics with the key considerations of practicality, durability and easy maintenance.
Decorative floor tiles are the obvious solution, and here at The Stone Tile Emporium we have a wealth of choice on offer for all requirements. Take a look at our product pages here and pop into our showroom in Reigate where a member of the team will be happy to talk you through all the options.
Here are our flooring recommendations for hallways and entrances.
Victorian Tiles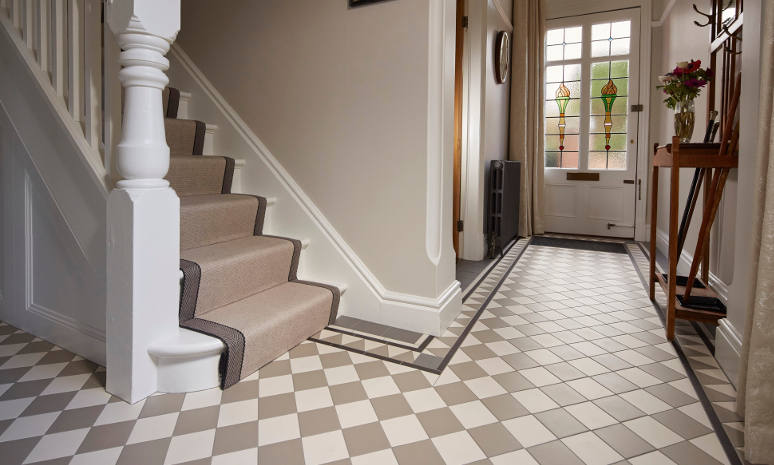 We supply and install a beautiful selection of Victorian floor tiles in a wide range of colourful and striking decorative patterns. Once reserved exclusively for period homes, the recent revival of Victorian tiles as an interiors trend means these traditional floors are becoming ever more popular in modern homes too.
Victorian floor tiles are ideal for entrance and hallway flooring and they will make a real style statement too. Extremely durable and water resistant, tiles for porches and hallways are an ideal choice for busy areas and they can add timeless grandeur and character to your house, while colour combinations can achieve stunning visual accents.
Opt for classic Victorian black and white checkerboard patterns to turn your hallway from humdrum to high impact, add warmth and colour interest with terracotta-based patterns that make a feature out of your hallway, or choose traditional encaustic tiles for that wow factor.
Porcelain Tiles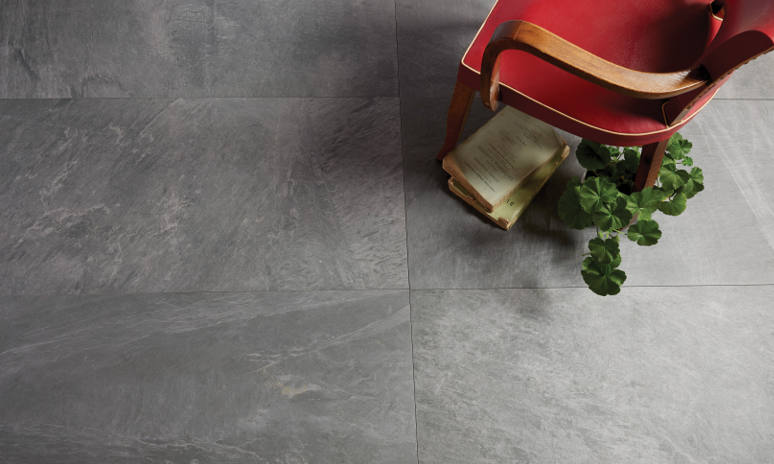 Porcelain floor tiles are another excellent choice for hallways and entrance ways. They score high in terms of practicality, being water, stain and scratch resistant and therefore the ideal everyday solution for family homes with pets. A highly durable flooring option with tiles that are extremely easy to keep clean, porcelain tiles don't require any ongoing maintenance such as sealing, waxing or polishing.
Visit The Stone Tile Emporium for a superb range of porcelain tiles in a myriad of designs and finishes – so you're bound to find the right flooring solution for your preferred style and colour scheme. What's more, porcelain floor tiles can be manufactured to imitate other materials including marble, natural stone and wood effect porcelain tiles. For the perfect combination of style, practicality and affordability, you can't beat porcelain tiles.
Natural Stone Tiles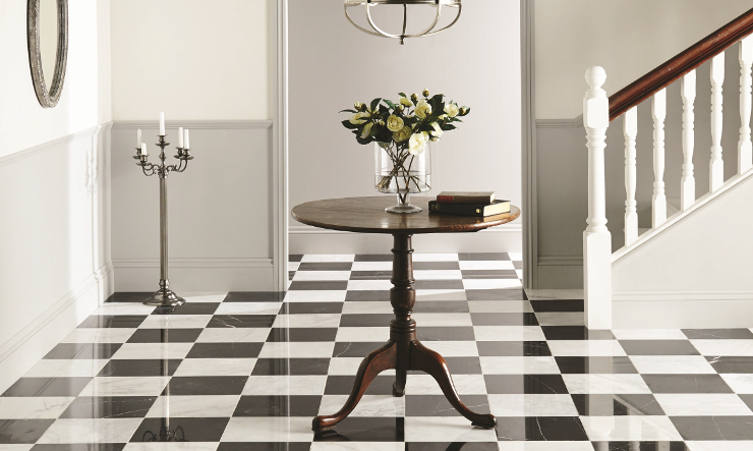 If you are looking for a natural flooring material that will stand the test of time, natural stone tiles are what you're looking for. They are incredibly long-lasting and can help add character to your home, thanks to rustic finishes and unique markings on individual tiles. Natural stone tiles are highly scratch resistant and they're considered an eco-friendly flooring choice. What's more, stone is an excellent heat conductor and pairs perfectly with underfloor heating.
At The Stone Tile Emporium, our stone tiles come in a vast range of different shades and finishes including smooth, polished and rough surfaces. Visit the showroom for our collection of Limestone, Marble, Travertine and Slate for an individual look and a long-term investment into your home.
Get in touch
If you are looking for the best floor tiles for your hallway or entrance area, The Stone Tile Emporium in Reigate should be your first port of call. We have a huge choice of products including Victorian tiles, porcelain tiles and natural stone tiles for you to view, and an experienced and knowledgeable team waiting to share their expertise.
We are a family-based business with many years of flooring experience and a highly skilled installation team to put at your disposal. Why not visit our showroom to see what we have on offer and take advantage of our professional advice and guidance to make sure you choose the right flooring solution for your hallway and entrance areas. We are open every day except Tuesdays.