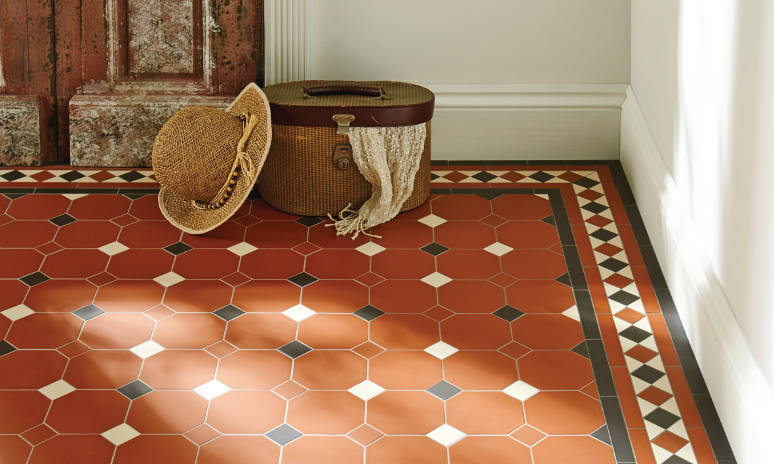 From fashion to interiors, the cottagecore trend has taken the world by storm. The charming aesthetic is focused on creating a cosy respite that is centred around slow living and pastoral features. But what is the trend and what key features can you incorporate into your home to replicate this aesthetic?
What is cottagecore?
Cottagecore is a trend that focuses on domestic living, peacefulness and creativity. It's a charming and dreamy aesthetic that strives to incorporate sustainability with minimising the stresses of daily life. So, how does that apply to interior design?
Cottagecore works well in homes, with nods to nostalgia and pared-down rooms that remind you to slow down and savour the little moments. Think less technology, more spaces to recharge and relax. And it doesn't take a major overhaul of your current home to create a cottagecore look.
Use natural materials
Nature and the cottagecore trend go hand in hand, so it's a common feature of homes adopting this trend to make use of the likes of wood, wicker, hemp fabrics or stone and slate. From wooden furniture covered with warm woollen blankets to wicker baskets and large natural stone floor tiles, there are various ways to include natural materials into your home and layering is very much encouraged with this style.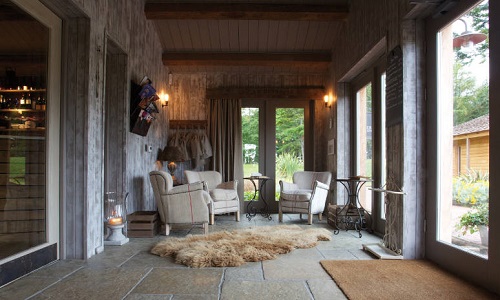 Include floral patterns
Bring nature inside with florals, both real and patterns, such as in art around the home, textiles and wallpaper. Floral patterns evoke a romantic ambiance and country-style cottage feel and fuse the outdoors with inside. It's a great way of adding organic warmth year-round to different rooms in your home, especially when coupled with an abundance of real plants for added greenery and an ethereal touch.
Seek out antiques
Antique furniture and vintage décor items work really well with this interior style, creating a nostalgic farmhouse look that cottagecore is known for. But you can also use this as inspiration if you don't want to buy antiques. For example, Victorian tiles add a vintage feel to living rooms and kitchens, and they're ideal if you want to keep the rest of the room fairly minimal but with a touch of pattern and colour.
Play with colour
Earth tones and floral pastels pair brilliantly with the cottagecore aesthetic, and with this trend, you can play more with colour and texture to create an eclectic palette. With cottagecore, focus on natural colours such as green, yellow and creams paired with pastel floral colours. If you have a neutral colour scheme already, you can add to it with key colourful pieces that will make a statement.
Experiment with different areas of the home
The living room is often the first thought when it comes to interior design, but cottagecore is a trend that works in a variety of rooms. From cosy bedrooms that make use of layered materials and soft furnishings, to using vintage china and florals in the kitchen and decorative patterned tiles in the bathroom, think about features you can update in each room for an eclectic yet cohesive look.
Final thoughts
Cottagecore has really flourished over the past year since more people have been craving calmness and serenity in light of the pandemic and uncertainty. But the great news is that its popularity has remained, and the charming nature-inspired look can work with many styles of home décor. From natural materials and colours to incorporating florals and vintage-inspired patterns and products, there are various ways you can add a cottage feel to your property, and it's a style that works in any room of the house.
If you'd like advice on the best tiles to choose for your kitchen, bathroom or elsewhere in your home, the team at The Stone Tile Emporium can help. Get in touch with us today.