Ceramic tiles are one of the most popular types of material used in the home, but have you ever stopped to find out what exactly they are? With so many shapes, styles and designs to choose from, it's always important to know what it is you're buying.
Fortunately, we're here to do just that. We will teach you all you need to know about ceramic tiles, including what they are and why they're such a popular material to use.
What are Ceramic Tiles?
Ceramic tiles are comprised of sand, natural products and clays. They are then moulded into the desired shape before being fired in a kiln. Once this process has finished, they are either glazed or left au natural in an unglazed form. Glazed ceramic tiles tend to be the more popular option of the two, but the choice really comes down to the individual involved and the overall look they're going for.
What are the benefits of Ceramic Tiles?
The popularity of ceramic tiles isn't unjustified – they are well deserving of their merit as a highly effective building material. Here are four of the main reasons why:
They are incredibly durable.
They are highly resistant.
They retain their colour for life.
They are very easy to clean.
How can I have some installed?
Here at The Tile Emporium, we have rejuvenated our ceramic wall tile displays with these fantastic rustic glazed and crackle glazed brick tiles: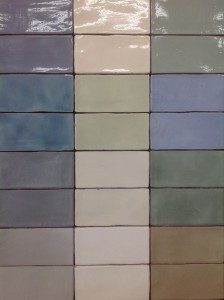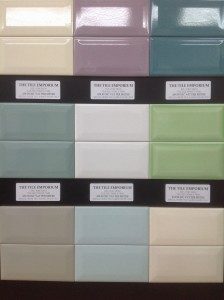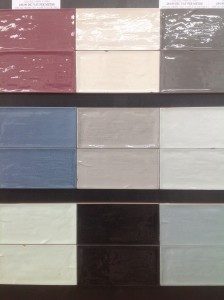 If you are interested in any of these tiles and would like to have them installed, please get in touch with a member of our team either online or by visiting our store in Reigate.