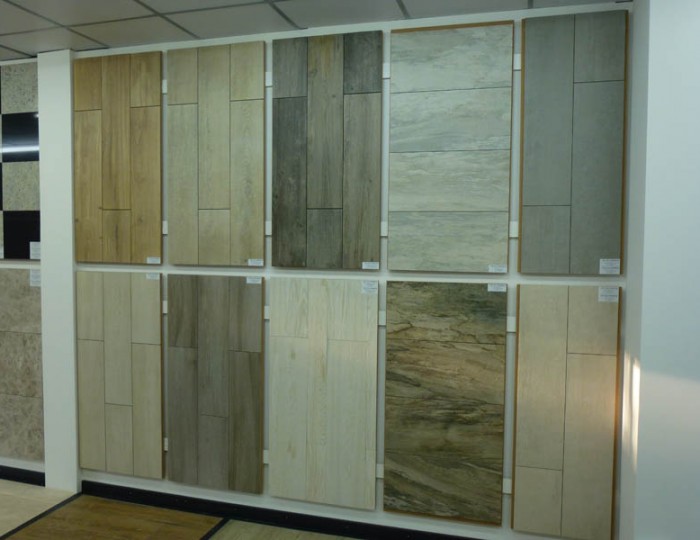 Here at The Stone Tile Emporium we have recently introduced a range of faux wood effect tiles to our Reigate-based showroom.
These tiles have not only seen a huge increase in demand and popularity in southern European countries, but they are also quickly being incorporated into homes – both old and new – here in the UK.
So, why exactly are they proving so popular? And how can you incorporate them into your own home?
Well, join us as we find out the answers to both these questions and more, highlighting some of the key benefits of choosing them for your home:
Incredible versatility. Our range of faux wood effect tiles can be used in any room in the house but their most popular placement tends to be in bathrooms and kitchens. This is because many homeowners prefer the look and feel of a wood effect tile over actual wood, due to the maintenance work involved.
Underfloor heating compatibility. If your home has underfloor heating fitted throughout your kitchen, bathroom, living room, bedroom or anywhere else, faux wood effect tiles are an ideal choice. This is because they are highly compatible, making them a much safer choice to use than alternative tile options.
Easy to maintain. While it may surprise you to hear, wood effect tiles actually tend to be a lot harder wearing than actual wood and avoid the need for regular oiling. This, in turn, makes them both easier to maintain and less likely to be damaged by heavy furniture.
Huge range of designs. Whatever the style of the room you're looking to install tiles in, faux wood effect tiles are available in a range of sizes, styles, designs and finishes. As such, this variety of choice means they can match the colour scheme of more or less any room.
Final thoughts…
To find out more about the variety of colours, grains and textures our range of faux wood effect tiles are available in, simply contact us at your earliest convenience. Alternatively, come down to our showroom in Reigate to see for yourself.